Genuine front bumper tow hook eye hole cover cap for Mazda 3
Fits: Mazda 3 BM (2014-2016) sedan and hatchback
Color: Unpainted and painted in colors (how to define your paint code?)

Body color code is usually written on the sticker with VIN code. Open the driver's door to see it.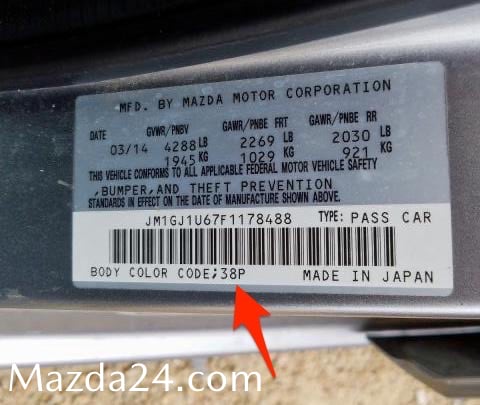 Color code - 3 symbols, for example:
41V
- Soul red
25D
- Snowflake white pearl
41W
- Jet black
Please note, if you have Mazda 3 facelift (BN-series) from 2016, you need the other one – B63B-50-A11 BB.
Part numbers:
BHN1-50-A11 BB
BHN150A11BB
BHN150A10
BHN1-50A10
BJS7-50-A11BB
BJS750A11BB