Genuine front bumper tow hook cover for Mazda 6 (2012-2017)
Fits:
Mazda 6 GJ (2012-2014)
Mazda 6 GJ/GL (2015-2017) with Halogen Headlights only
Color: Soul Red
Paint code: 41V (how to define your paint code?)

Body color code is usually written on the sticker with VIN code. Open the driver's door to see it.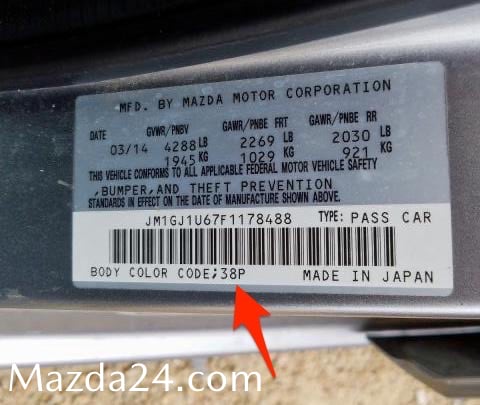 Color code - 3 symbols, for example:
41V
- Soul red
25D
- Snowflake white pearl
41W
- Jet black
Dimensions:
55 x 50 mm (2.15 x 1.97 in.)
Please note, this cover fits only Mazda 6 2012-2017 with Halogen Headlights.
If your Mazda 6 (2015-2017) with LED Headlights, you need the other one – G46L-50-A11BB.
Part numbers:
GHP950A11A62
GHP9-50-A11A 62
GHP9-50A11